Silvio is teaching Yoga in German and English, regular classes, semi-private and private sessions. Silvio is certified in Ashtanga/Vinyasa YA RYS 500 regularly teaching since 2016, practising Yoga since 2010.
And no, you do not require flexibility and fitness to start benefiting from practicing Yoga. We gently together build up your vitality, flexibility, strength and confidence in an uplifting and motivating way.

Currently, Silvio does not offer public classes and courses. However, you can always book a private or semi-private Yoga or Meditation class (4 or 8 participants) in Niederanven when it is convenient for you. This means you can organize a class or course yourself and share the joy and the costs with your friends.
Silvio teaches in English and German language, or both if needed.

Advantages of practicing Yoga
Strengthened Immune System, Increased Energy, Better Balance, Normalized Digestion & Weight & Appetite, Relief from Pain, Improved Athletic Performance, Increased Bone Density, Improved Cardiovascular Health, Improved Respiratory Health
Greater Flexibility, Mental Benefits of Yoga, Emotional Benefits of Yoga, Spiritual Benefits of Yoga
Yoga and Weight Reduction, Practicing yoga will make you positive about reducing body fat,
The health benefits of yoga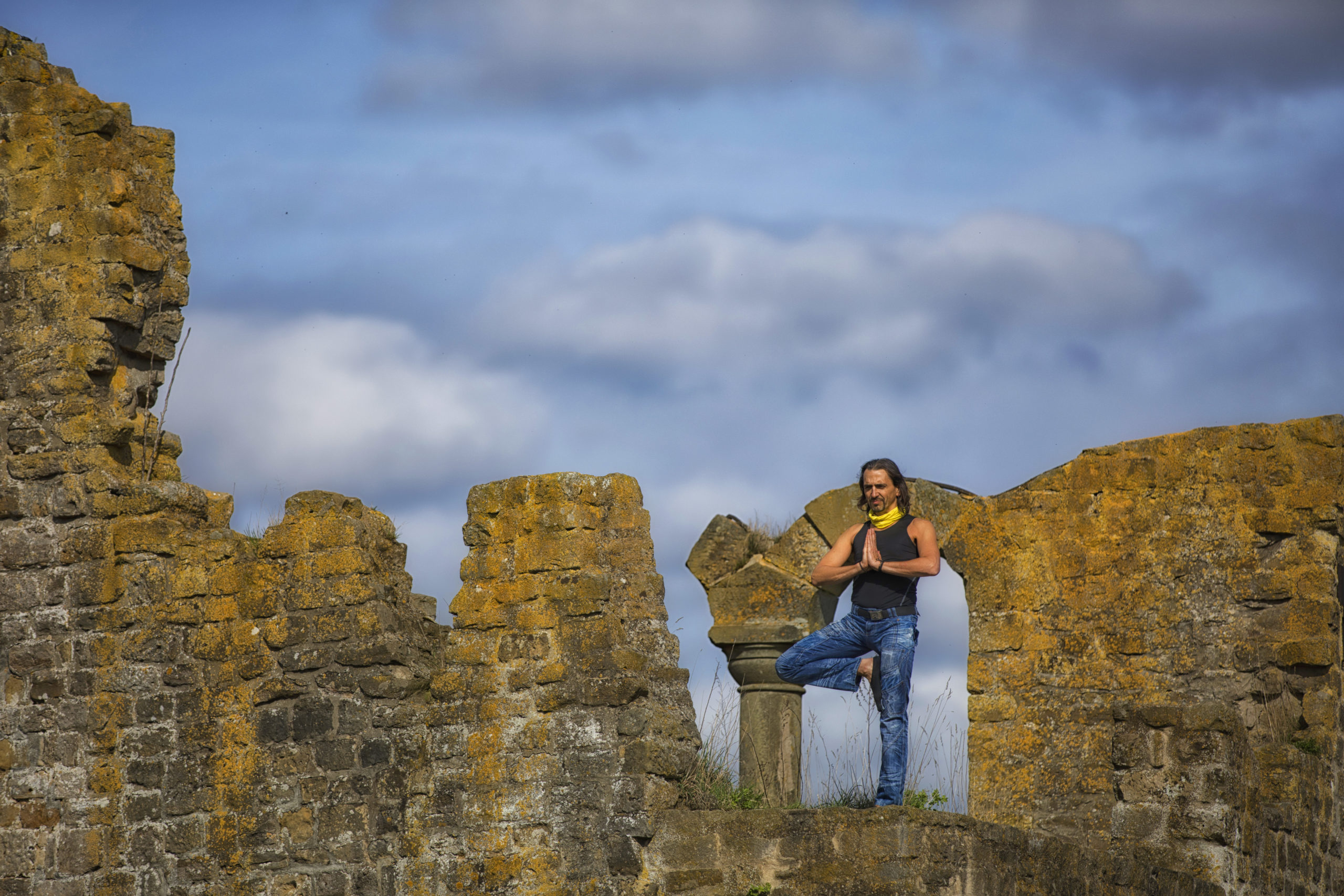 More Yoga images with Silvio
Yoga Styles we teach are Classic Hatha, Hatha Flow, Ashtanga, Vinyasa Flow, Yin, YinYang, Restorative Yoga
Energy Medicine Yoga, Reiki infused Yoga & Meditation
Therapeutic Healing Yoga for mental and physical discomfort or disorder
Osteopathic Dynamic Passive Yoga – treatment, gain flexibility, open your breath and your chakras, dissolve physical and energetic blockages and stagnation, feel spacy, freed, joyful and deeply relaxed
Lu Jong, Tibetan Healing Yoga Energizing, Freeing, Balancing, Opening the 5 elements
"Sat Chit Ananda" Yoga and Meditation for Self-Realization, Joy and Bliss, Course, living and experiencing, creating and serving out of pure awareness, from true Self, become a shepard