THE QUEEN OF ALL MASSAGES
Lomi Lomi Nui (the art of the healing touch) is a sacred Polynesian art form that helps us return to, "the lost paradise", our original harmonious states.
Hawaiian Temple Massage Lomi Lomi Nui is the Queen of all massages. It just feel so great when the Loumi wave goes all over you.
Michaela has a Lomi Video here: http://LOMI-VIDEO.MICHAELA.LU
Unlike most other massages where the therapist uncovers and treats one body region at a time, in a Lomi Lomi massage the therapist will use long flowing strokes that go from head to toe in a continuous, rhythmic movement massaging both the top and the underside of your body.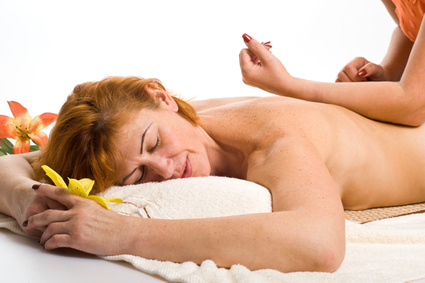 HONORING THE BODY IN A SENSUAL MASSAGE
Receiving a Lomi Lomi massage was considered a great honor in ancient Hawaii. The treatment was performed for centuries in Hawaiian temples as a rite of passage.
Lomi Lomi is performed on the entire body at once.
A renewing ritual. A young man or young woman receiving a Lomi Lomi would often have a vision or intuitive feeling as to what their place in the community would be. Today's practitioners still recognize and respect the sacredness of this treatment. The client is treated with great honor and is considered a sacred body on an altar by the therapist.
The spiritual point of view
Have you ever longed for a direct way to experience the intangible glimmer of Spirit inside of you?
This Ancient knowledge opens a doorway of seeing, feeling and perceiving through a profound intelligence far beyond the mind.
Traditional 'Lomi Lomi' covers a variety of therapeutic massage techniques, and is practiced widely throughout the Hawaiian Islands.
'Lomi Lomi Nui', or 'The Great Massage', was a rite of passage practiced exclusively in the temples, or 'heiau'. This sacred form of bodywork comes primarily from the Spiritual traditions of the original Hawaiians prior to Polynesian invasion. These mystical people are said to embody sacred knowledge from far-ancient Egypt.
In addition to its many therapeutic effects, this sacred rite was designed to bring intiates to an expanded understanding of themselves and their role in the Universe.
The mystical foundations of this work provide a vehicle for our own transformation. Its aim is to bring us back to our natural selves — deeply connected with our innate intelligence, the wisdom of Nature, and our communion with Spirit. It is in releasing resistance, and opening to our deepest Self, that the beautiful 'by-product' of Lomi Lomi Nui emerges. We move forward with Grace and Beauty and our life soars.
"You are not living your life, you are Life itself.
Opening to this infinite force within allows us to Move from the Source.
This very movement is the basis of Lomi Lomi Nui or Kahuna Bodywork."
This work is ultimately beyond race, beyond culture and beyond 'tradition'.
It is simply a journey of discovery and transformation…..a journey which allows you to enter the quantum field of your body,
and live from an authentic place of ever-expanding perception.
Experience your innate connection with all of Life as a path to realizing your deepest and highest potential.